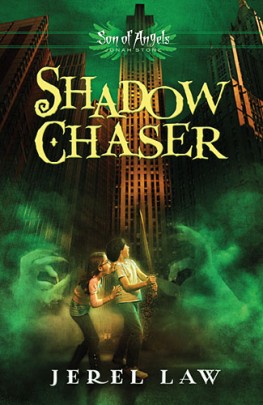 Genre: Speculative Fiction
Publisher: Thomas Nelson
Publication Date: May 7, 2013
Rating: 4 Out of 5 Very Good
PROS: Brings the Bible to life in an exciting way for kids; a good alternative to secular books in the same market; discussable topics for parents and children; edge of your seat suspense.
CONS: After the first 2 books in the series, one wonders how long this story will continue. There is a 4th book in the future, which I am hoping will bring the series to a close.
Jonah, Eliza, and Jeremiah Stone have had an interesting year, to put it mildly. When they first found out that they were quarterlings (part angels), and that there mom was a nephilim, they had no idea what that would en-tale. After talking with their parents, and delving in to the scriptures, they are starting to grasp what that true meaning is. Slowly over time they have come to realize what their special talents or gifts are that they have been blessed with, and gradually they are learning how to use them.
For better training, the kids are enrolled in Angel School, where they have classes with others that are like them. A type of boarding school, where they are away from their parents and families, they all enjoy tasting a bit of freedom, sneaking out and doing what they wish. The first term was a breeze, but this second one is proving to be harder than Jonah imagined. Mid terms are right around the corner, and now he is dealing with a skin issue. No one has ever seen a case of the Pimples as bad as Jonah has them! To make matters worse, there is definitely evil lurking around, and it seems to be targeting him and his friends.
With Jonah the target, Abaddon's forces continue to test him, turning his friends against him. His anger rages, and the decisions he makes seem to be making matters worse. Afraid he will lose his friends and family, Jonah seems to be spiraling out of control. The big question remains...will he pass his exams, keep his family and friends safe, all while keeping his relationship with Elohim where it should be? With deep spiritual battles raging, Jonah's toughest days are yet to come!
In true Law form, Shadow Chaser

continues down the adventurous path where the first two books of the series ventured. Just as we think we have all the answers, or truly know the characters and their way of thinking, Law takes us deeper into their lives and shows us glimpses we have yet to see. Some new characters are introduced, and blend quite nicely into the story. While some of their personalities and quirks tend to rub the reader the wrong way, isn't that a sign of a gifted author?
I love how the series continues to be peppered with scripture, fully backing up and affirming the credibility of what is taking place. The scenery is described so vividly, I could actually "see" the shadows lurking around Jonah, and imagine what the boarding school looked like.
My only downside to this series, is that after 3 books, I wonder how long the author can keep the story going. Kids today have shorter attention spans, and seem to lose interest quickly in many things. Long series seem to be a thing of the past, and I am hoping book 4 will be the last. It would be nice to have things wrapped up neatly so readers can feel a sense of finality, without bailing on the rest of the books to come.
**I received this book in exchange for my honest opinion**