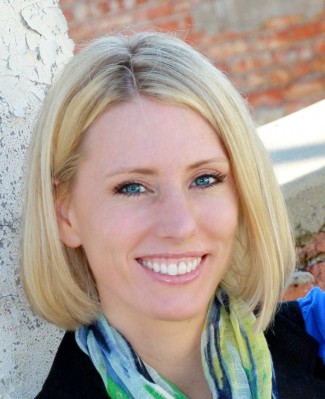 As a work-at-home mom, balancing the demands of life and work can be a challenge. I'm a wife and a mother and a housekeeper, a junior high leader, a Bible study volunteer, a friend and daughter and sister, and oh yeah….I'm an author too.
I know what it's like to feel overwhelmed. I think in this day and age, all of us do. At least I've never heard anyone say, "Ugh. I have too much time. I wish there weren't so many hours in a day." And if I did, I might punch them in the liver. (Totally kidding! I'm anti-violence, I promise.)
The reality is, we're all busy. We can't forgo sleep. So what's the key? How can we order our days so that we're not dropping too many balls? After doing some reflecting, I came up with four tips that have helped me….
1. Schedule

This is a life saver. I think it's crucial for any person who works from home, because it's all too easy to slide toward one of two extremes: working way too much or working way too little. For me, I have set writing hours. My husband knows them and I know them. During those writing hours, I am not being a mother or a wife or a housekeeper. I am strictly being an author. I'm either in my office or at the library. Working.
2. Prioritize
For me, it's God first, family second, writing third, then everything else. I never want to forget my ultimate pursuit and it's not publication. It's Jesus. That means getting up early (even though I don't have to be at an actual job) so I can start the morning with Him, soaking in His presence. Beyond that, I try to make sure we always eat dinner as a family and I don't usually work after Brogan goes to bed, so hubby and I can have some alone time together.
3. Learn to Say No and Ask for Help
As much as we might want to, we can't do everything. Learning to say no was huge for me. So was asking for help. When I left my full-time job as a teacher, I had this crazy notion that I'd be able to do everything around the house. But that didn't transfer well into reality. My husband does all the laundry (isn't he awesome?). My family lives in town and is great about watching Brogan so I can get some work done. As much as I'd love to garden and scrapbook and keep up with American Idol and maintain a spotless home and be more social during the day, I just can't. I have to be diligent about not letting the good get in the way of the things I know God has called me to—being a wife, a mother, and an author.
4. Embrace Grace
We're all busy. Nobody's perfect. Everybody has good days and bad days. That same grace you extend to your friends, your husband, your children? Make sure to extend it to yourself too.
Let's Talk: What tips do you have for balancing all that is on your plate?
________________________
Bio:
Katie Ganshert was born and raised in the Midwest, where she writes stories about finding faith and falling in love. When she's not busy plotting her next novel, she enjoys watching movies with her husband, playing make-believe with her wild-child of a son, and chatting with her girlfriends over bagels. She and her husband are in the process of adopting from the Congo. You can find her online at
her blog
and on
Facebook
.
________________________
Visit
this post
to win your very own ARC (Advanced Reader Copy) of
Wishing on Willows
!