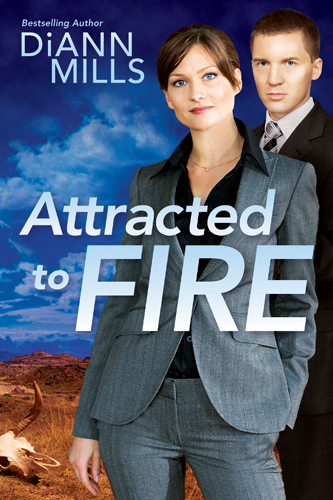 Taken from the Back Cover...
"Special Agent Meghan Connors' dream of one day protecting the president of the United States is about to come true. Only one assignment stands in her way. After the vice president's rebellious daughter is threatened, Meghan is assigned to her protective detail on a secluded ranch in West Texas. Unfortunately, working with Special Agent in Charge Ash Zinders may be as tough as controlling her charge. Ash has a reputation for being critical and exacting, and he's also after the same promotion as Meghan. But when the threats escalate and security on the ranch is breached, it becomes clear this isn't the work of a single suspect—it's part of a sophisticated plan that reaches deeper and higher than anyone imagined. And only Ash and Meghan can put the pieces together before it's too late."
My take...
I LOVED this book! For those that know me, just about any Christian Romance storyline added with a Government Agency (CIA, FBI, etc), is bound to be a hit with me!
Special Agent Meghan Connors seems to have it all on the outside...a great career in the Secret Service, respect from her colleagues, a loving mother who wants the best for her, and her relationship with God. Little do they know, appearances can be deceiving. What if they learned of her sister and her issues? Is that why she got this special assignment? Ash Zinders, aka A to Z, just might be the one person who can get close enough to break her steel exterior. That is, if A to Z can get past his personal feelings about female agents!
Special Agent Ash Zinders hasn't gotten to where he is on accident...hard work, steel nerves, and an excellent sense of knowing when to listen to his gut has helped him climb to the top, even if it meant earning the nickname of A to Z along the way. The promotion he wants is within his sights as long as he stays focused and keeps Meghan at arms length. Nothing can get in his way, especially a female agent!
With all the young celebrities in the news today, and not for being positive role models, I was not anticipating the storyline of Lindsey, the President's daughter. While she did have a drug and alcohol problem, her issues went much deeper than just acting out as a rebellious teen. Being secluded on the ranch, with Meghan and Ash protecting her, may be just what the doctor ordered!
My Star Rating...
5 Stars!!!
**I received this book for free from Tyndale House Publishers and was not required to post a positive review.**